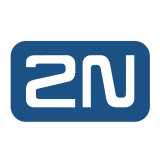 2N Telekomunikace
We are a leading European company engaged in the development and manufacture of products in the field of IP intercoms and Access control. We offer our customers customised products with added value, at just the right time with regard to the latest trends and current requirements. Our product portfolio includes door & security intercoms, lift communicators, IP public address systems, a wide range of GSM/UMTS gateways and PBXs, focusing on SME, LME, architects, planners, system integrators and operators.
2N Telekomunikace
Presenting the importance of Cybersecurity on IP networks which host organisations security solution...
2N Telekomunikace
This course highlights the benefits of integrating smart phone technologies into end users IP access...