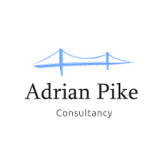 Adrian Pike Consultancy
Providing independent Technical advice and support on Highways Infrastructure in the fields of structural waterproofing and expansion joints. At Adrian Pike Consultancy we have decades of experience in the highways industry on a worldwide basis and are able to offer support, guidance, good practice and value engineering solutions for clients, owners, engineering consultants and contractors.
Adrian Pike Consultancy
Bridgedeck Waterproofing has been mandatory in the UK since the mid-1960s but over the past 10 years...