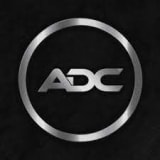 Athletic Development Club
Athletic Development Club was founded by Chris Varnavas in 2015 with the goal of building the best results-driven Personal Training and Strength & Conditioning company in the UK. The aim from the very beginning was to build a family-like community whereby everyone involved would not only attend personal training sessions but also attend group classes, seminars, socials and team events throughout the year. We are very proud of transforming hundreds of lives over the years and we strive to continue to do so with an ever-growing team of coaches that buy into our mission.
Athletic Development Club
Instructed by experienced and highly knowledgeable tutors with Msc Strength & Conditioning qualifica...