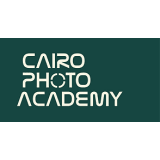 Cairo Photo Academy
Cairo Photo Academy is a professional educational entity with over 10 years of experience and prominence. We provide the highest quality educational programs for photographers & videographers. We help individuals and organizations multiply their efficiency level in the media field. ​
Cairo Photo Academy
This program is your gateway to becoming a photographer. Starting from choosing your camera and gear...
Cairo Photo Academy
You'll learn starting from the basics of shooting and how to use a DSLR camera for video recording;...
International Associations
Adult & Continuing Education