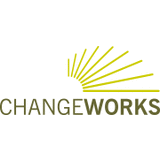 Changeworks
We develop and deliver high impact solutions to make low carbon life a positive reality for everyone. We work with Scottish Government agencies, local authorities, housing associations, businesses, schools, community groups and individuals to: • Improve energy efficiency • Reduce fuel poverty • Prevent waste • Inspire low carbon behaviours. Above all, we are proud of the expertise and enthusiasm of our people. We have almost 200 employees and volunteers in Edinburgh, Inverness, Shetland, Orkney, the Western Isles and Argyll. Passion, integrity, innovation, collaboration and empowerment are the values which drive us.
Changeworks
Housing staff can have a difficult role encouraging tenants to take actions; recall advice; keep to...
Changeworks
Forum to develop and share information.
Changeworks
Forum to develop and share information around energy retro fit and master planning