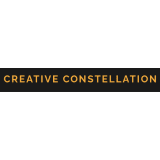 Creative Constellation
What is Systemic Constellation? It's a therapeutic model developed by German philosopher and psychotherapist Bert Hellinger. It departs from mainstream therapies in that it recognises that individuals are part of 'systems' – within a family, at the workplace, or even cultural and tribal contexts. Furthermore, systemic constellation acknowledges ancestral legacies --loyalties and resources at the soul level. Shivaun is a published author and historian who has worked in both academic and community settings. As a trained counsellor, addictions specialist and constellator, she has worked extensively with individuals, families and groups.
Creative Constellation
CIFF is a bespoke training programme designed to guide trainees on how to work systemically with the...