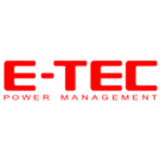 E-TEC Power Management
E-TEC can Design, Supply, Implement and Support complete Computer Room/Data Centre infrastructural solutions, incorporating UPS systems, Generators, Switchgear, IT cooling, IT racks, Distribution, Fire Suppression, network management and monitoring, and security. At E-TEC we believe in developing our own tools when the industry standard does not adequately serve our purpose, and investment in our own 3D interactive Virtual Engineering software allows us to work very effectively with our clients to hone in quickly on the best option to fit their requirements in a way that brings clarity and confidence to both IT and Facilities Management.
E-TEC Power Management
An introduction to Building management systems covering the 4 key area's Controllers – controller ty...