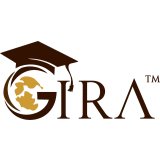 GIRA Education
GIRA - Global Institute of Regulatory Accreditation - offers you a powerful new way to learn online. Every course has been designed according to principles of effective learning, through storytelling, discussion, visible learning, and using community support to celebrate progress.
GIRA Education
An advanced study of the UK financial markets including regulators; regulations and event studies th...
GIRA Education
This cutting-edge course offers a comprehensive introduction to the key concepts; trends; and innova...
GIRA Education
This advanced Blockchain Fundamentals course has been designed to provide you with a comprehensive u...
Adult & Continuing Education