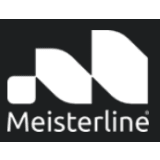 Meisterline Analytics
Meisterline is solving one of the biggest problems in today's trillion-dollar global legal industry: The inability to objectively measure the expertise of lawyers and law firms. This lack of transparency has prevented law firms from accurately valuing their lawyers – and left clients struggling to understand what it is they're actually paying for. True comparisons between different legal services providers have simply not been possible. But today clients can objectively measure – and compare – the expertise of virtually any lawyer or law firm, law firms can value and differentiate their legal talent much more effectively, and individual lawyers can more confidently chart their way to career success.
Meisterline Analytics
Leverage your talent; passion and perseverance for career success. In this course you will (1) Learn...
Meisterline Analytics
Apply the scientific formula for becoming a grittier and more effective professional. In this course...
Meisterline Analytics
Learn how to build your levels of grit; passion and perseverance more effectively. In this course yo...