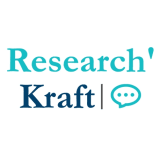 Research'Kraft Consulting
At Research' Kraft Consulting, we offer one-on-one research consulting, personalized coaching, and scientific writing on a diverse array of topics to researchers and healthcare professionals from academia and healthcare industries globally. We ensure our clients get the best support in research planning, scientific/medical writing, and statistical analysis, thanks to our network of highly experienced freelance scientists, industry experts, medical writers, biostatisticians, immunologists, microbiologists, editorial advisors, and subject matter experts in Dentistry and related interdisciplinary fields.
Research'Kraft Consulting
This one-week virtual learning course with Prof. Dr. Betsy Joseph will help the participants to iden...