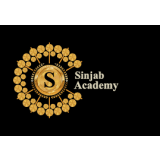 Sinjab Academic Consultancy
Sinjab Academy is a virtual academy specialized in ophthalmology education. The idea was initiated by Prof. Mazen M. Sinjab, who created Sinjab Academy YouTube channel in 2014. Since 2014, the YouTube channel is becoming more widely known amongst ophthalmologists by its simple, informative, and direct videos. Due to the increased demands on Prof. Sinjab's lectures and his systematic methodology in simplifying and consolidating the concepts, this virtual academy was born in 2021.
Sinjab Academic Consultancy
This is a comprehensive masterclass in preoperative diagnostics and work up before refractive surger...
Adult & Continuing Education