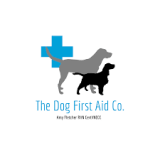 The Dog First Aid Co.
The Dog First Aid Co. was established in May 2020 by Registered Veterinary Nurse, Amy who hosts all courses. Written in line with the latest RECOVER guidelines and fully compliant with the Veterinary Surgeons Act 1966, Amy created an informative workshop to educate all dog professionals and owners on a variety of common emergency situations.
The Dog First Aid Co.
Theoretical and practical dog first aid courses suitable for both dog professionals and owners hopin...