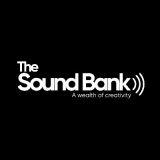 The Sound Bank
The Sound Bank is the ultimate destination for content creation. Designed by a multi-award winning team of architects, music consultants and expert acousticians, our unique facilities provide the quintessential ecosystem for content creators across the spectrum.
The Sound Bank
This course aims to tackle each key principle that's required within creating a polished podcast rea...
The Sound Bank
This course is designed for those who have a keen passion to start a career within either videograph...
Broadcasting & Publishing