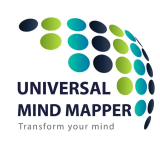 Universal Mind Mapper
We empower individuals and organisations to realise their dreams through training and consultancy. As a financial and business knowledge provider with a global reach, we serve as a guide by offering the right training support for professional qualifications and tailored corporate training programs to equip you with all the necessary knowledge, skills, and competencies. We work in different industries across the globe, combining our experience as educators, consultants, and practitioners to deliver outstanding value to our clients.
Universal Mind Mapper
This workshop focuses on valuation of both listed and unlisted companies using a wide range of valua...
Universal Mind Mapper
This comprehensive IFRS workshop focuses on key concepts; practical application; and analysis of all...
International Associations