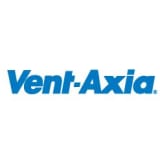 Vent-Axia Ltd
For 75 years, Vent-Axia has set the ventilation standard. We are immensely proud of our heritage as a dynamic British manufacturer. In 1936 Joe Akester invented the world's first electrically-operated, window fan and Vent-Axia was born. Today, we are every bit as forward-thinking, original and dedicated as we were then.
Vent-Axia Ltd
This seminar introduces Demand Ventilation in Commercial buildings incorporating Energy Recovery fro...
Vent-Axia Ltd
A CPD seminar on Domestic Legislation for Ventilation. Part F: L and O have recently been updated an...