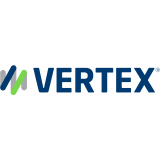 Vertex Inc
Vertex is the leading provider of corporate tax software and services for companies of all sizes. Our cloud and on-premise solutions enable compliance for every major line of tax, including sales and use, income, value-added, and payroll. Our solutions continually raise the bar on how to simplify tax calculations and reporting while complying with ever-changing tax rates and rules.
Vertex Inc
The EU VAT system is currently in a state of change; and companies are expected to adapt to these ch...
Vertex Inc
Preparing indirect tax reports is time consuming and includes managing data quality risks. Bad or in...
Vertex Inc
Many businesses operate SAP Ariba to process the procurement of materials and services simply and ef...