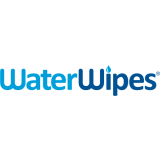 WaterWipes
With our headquarters in Drogheda, Ireland (WaterWipes UC) and regional offices around the world, we are now a global business, selling the World's Purest Baby Wipes in over 50 countries. We are proud to have over 250 talented people working together to bring our products to more and more parents in every corner of the globe.
WaterWipes
This nappy rash course will explain the pathophysiology of nappy rash; as well as the latest data on...
WaterWipes
Kangaroo Care is skin-to-skin contact between a mother and newborn infant. This course reviews the h...