About the CPD course
An online e-learning module that discusses the principles and application of aseptic technique in a range of environmental sampling and testing; including the collection of water samples; cleanroom monitoring; sampling of endoscopy washer disinfectors and drying cabinets; and laboratory analysis.
CPD Provider
20/30 Labs Ltd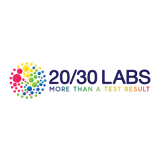 20/30 Labs Ltd
20/30 Labs are a specialist, UKAS-accredited, microbiology testing laboratory. Established for over 10 years, we offer a full range of microbiological services, including; Hospital Analysis, Medical Device Analysis, Cleanroom Testing and Potable Water Analysis such as Legionella and Pseudomonas aeruginosa testing. We offer training courses to enhance the understanding of key personnel involved in the decontamination of medical devices and those involved or responsible for water quality. We cover aspects such as Basic Microbiology, Aseptic Technique and the testing methods used within the laboratory.
Get industry-related content straight to your inbox
Thank you for subscribing