CPD Courses
Record Keeping in Health Care Training Course
Online Course • Aaron's Department (Personnel)
About the CPD course
At the end of this course; you will have an understanding of: What Health Care Records Are; Your Duties When Record Keeping; Principles of Record Keeping; How To Record and Document Falls; Being CQC Compliant With Records; Different Types of Record Keeping; and Legal Issues When Record Keeping.
CPD Provider
Aaron's Department (Personnel)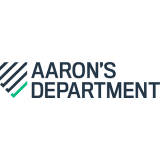 Aaron's Department (Personnel)
Aaron's Department was set up to provide in house IT, administration and software solutions to businesses operated by Personnel Limited and Personnel Recruitment Services Limited. In 2002, we set up Aaron's Department DBS, a registered Umbrella Body, authorised by the UK Government to act as an intermediary between the Disclosure and Barring Service and an employer or organisation. Over the years we have grown from strength to strength and process thousands of applications every year for our clients.
Get industry-related content straight to your inbox