About the CPD course
Abbatt Academy is a CPD Certified classroom-based training programme for residential Concierges. By using a blended learning method by means of videos; role plays and group discussions; we make sure that the courses are fun and interactive. Attending the training means our Concierges gain confidence going into their role; acquiring: A comprehensive understanding of the key Concierge procedures; A knowledge of exceptional customer service skills. Strong problem-solving skills;A clear understanding of our values which are: Attitude; Problem-solving; Professionalism and Exceeding Expectations.
CPD Provider
Abbatt Property Recruitment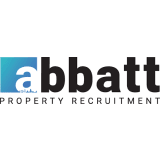 Abbatt Property Recruitment
As one of the largest property recruitment agencies in London, and with almost 60 years experience, we have an unparalleled knowledge of both property and recruitment. Our experience has taught us that every candidate, every client and every building are unique. Our approach follows suit.
Get industry-related content straight to your inbox