About the CPD course
ABRSM has worked with the Royal Northern College of Music and teachers to create a learning experience relevant to music making in your classroom. It gives you the knowledge and skills you need to start planning and assessing progress with confidence and be able to inspire the next generation of musicians. You will develop an awareness of how to measure progress in the core skills of music making; listening: singing: improvising and composing: and performing. You'll be given examples that will not add to the pressures of your day-to-day teaching: and we'll introduce you to some new teaching resources too.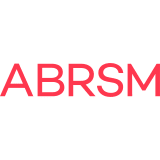 ABRSM
ABRSM is the UK's largest music education body, one of its largest music publishers and the world's leading provider of music exams, holding over 650,000 assessments in more than 90 countries every year. As a registered charity, we also make significant donations towards music education initiatives around the world. We support teachers and learners with a range of award-winning digital resources and publications, as well as host events and offer professional qualifications.
Get industry-related content straight to your inbox
Thank you for subscribing