About the CPD course
This class is directed toward aestheticians who are wanting to add another string to their bow or for those wishing to get into the aesthetic industry and are a complete beginner. We offer hands-on in depth training; provide your models and give lifelong support throughout your journey.
CPD Provider
Allure Aesthetics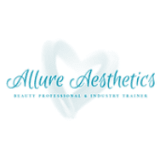 Allure Aesthetics
Rhian Medcalf has worked in the beauty industry for over 6 years. Throughout this time Rhian has trained in a number of different therapies and treatments, such as; microblading, dermal filler, and fibroblast plasma. Over the six years, Rhian has gained a wealth of experience and has realised her flair for cosmetic beauty, which she now specialises in. In an ever-evolving industry, it is Rhian's thirst for learning that keeps her up to date with the newest trends, procedures, and products.
Get industry-related content straight to your inbox