CPD Courses
Certificate of Added Qualifications in Pharmacovigilance Medical Review
Workshop • American Society of Pharmacovigilance Physicians
About the CPD course
The Certificate of Added Qualifications (CAQ) is intended to demonstrate that a candidate has completed a formal education program covering advanced topics in Pharmacovigilance Medical Review; as well as successfully completing examination of cases assessed over a one-year period. Examination documents that candidates can write clear; concise; and compelling Company Comments. Examination also shows that the candidate can apply sound epidemiological principles to assessment of Causality; can apply company conventions; and can comply with regulatory requirements related to the Medical Review of Individual Case Safety Reports (ICSRs).
CPD Provider
American Society of Pharmacovigilance Physicians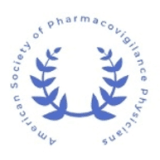 American Society of Pharmacovigilance Physicians
Our local medical specialty society in Boston has transformed into a society welcoming physicians from across the country and beyond. We promote best practices in pharmacovigilance including medical review, signal detection, and aggregate report writing.
Get industry-related content straight to your inbox
Thank you for subscribing