CPD Courses
Understanding Neurodivergent Families with Support & Guidance for Retail Staff
Training Course • AP Cymru
About the CPD course
Our "Understanding Neurodivergent Families with Support & Guidance for Retail Staff" course will help current staff explore how adopting a positive outlook of diversity & inclusion will enable them to remove current barriers that prevent the full experience of people with an invisible disability who visit their business.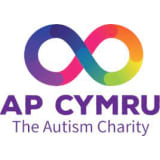 AP Cymru
AP Cymru – The Autism Charity provides direct, bespoke support to autistic individuals and their families during all stages of their journey. We provide exclusive inclusive activities for the whole family, Autism Champion Training, clinics, workshops and a Face2Face support service. AP also expands on the Welsh Government Strategy to raise awareness & create acceptance of autism in towns, cities and local communities across Wales.
More CPD courses by AP Cymru
AP Cymru
Our "Understanding Neurodiverse Families with Support & Guidance for Existing Leisure Park & Play St...
Get industry-related content straight to your inbox