CPD Courses
Use of filler in facial rejuvenation
Training Course • Italian Academy of Aesthetic Medicine
About the CPD course
The course provides the foundational anatomy for Injectables' therapeutic and aesthetic applications.
CPD Provider
Italian Academy of Aesthetic Medicine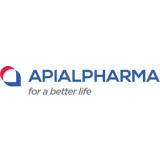 Italian Academy of Aesthetic Medicine
Apialpharma was originally launched to trade as pharmaceutical wholesaler. As a company of healthcare distribution, Apialpharma activity has never been only about a delivery. It is about getting the right medicines to the right patients at the right time with safety and efficiency. Apialpharma help more than 2 000 pharmacies, 50 public and nonpublic hospitals, clinics and healthcare providers all over Albania and some of the regional countries, in order to provide the medication and products that patients need every day.
Get industry-related content straight to your inbox
Thank you for subscribing