About the CPD course
DataProtect™ (GDPR Awareness Training) is suitable for all your organisation's Staff. This course gives an overview of the GDPR, focusing on the relevance and importance of protecting personal data. It has been designed specifically to bring staff through their individual GDPR responsibilities. Your team will take this course online in under 60 minutes, providing ultimate flexibility for you and your staff. Upon completing this course, your staff will understand the importance of Data Protection, know how the regulation applies to their role and how to keep personal data safe.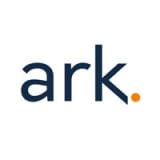 Ark
At Ark, we offer consultancy services, policy development, training and advice in key areas such as GDPR / Data Protection & Cyber Security. We work with over organisations nationwide addressing their legal & regulatory obligations.
Ark
CyberSafe™ (Cyber Security Awareness Training) gives an overview of Cyber Security, focusing on its...
Get industry-related content straight to your inbox
Thank you for subscribing