About the CPD course
This one-day course aims to offer information and practical tips to understand the key elements of the interview process; develop and practice the necessary skills to improve their performance at an interview; adopt the behaviours which will enhance their chances of success.
Please note that this course is only available to teams or organisations, not individuals.
CPD Provider
Atrainability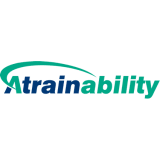 Atrainability
Atrainability is recognised as one of the leading providers of in-house Human Factors Training for critical teams. We have worked extensively with the NHS since 2002 and have been at the heart of National programmes, research projects and academic papers. Our expert trainers are experienced across a range of high reliability professions - including civil and military aviation. As a result our team can offer unique perspectives to help your team apply practical behavioural skills to maintain and enhance safety.
Get industry-related content straight to your inbox
Thank you for subscribing