CPD Courses
Responsive Communication: Connecting with Others; Connecting with Ourselves
Online Course • Autism Wellbeing
About the CPD course
Responsive Communication: Connecting with Others; Connecting with Ourselves is an online course for autistic people; their family members and the practitioners who support them. Responsive Communication is an approach that supports positive; enjoyable relationships by reducing the amount of distressing sensory input the person has to process whilst validating and responding to any and all forms of communication they might use in their interactions with you. Responsive Communication supports relationships that are grounding and enriching for both of you. Responsive Communication creates openings for connecting with individuals who use speech to communicate as well as those who may not.
CPD Provider
Autism Wellbeing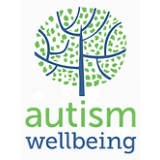 Autism Wellbeing
Autism Wellbeing CIC is a not-for-profit social enterprise providing a range of support and wellbeing services. We are a small team of dedicated professionals who, between us, have a wealth of experience working alongside autistic people and their families. Autism Wellbeing works in partnership with individuals and their families to foster deeper relationships, to reduce distress and to increase wellbeing.
More CPD courses by Autism Wellbeing
Autism Wellbeing
Autistic people often experience sensory processing differences and; for some individuals; their sen...
Get industry-related content straight to your inbox
Thank you for subscribing