About the CPD course
A course based on science; experience and statistics that raises awareness of the real threat of edged weapons; how situational awareness and avoidance are the best forms of defence - Teaching effective yet simple techniques to defend yourself when avoidance is not an option - Physical Defence sections are taught by professional bodyguards with 30 years of experience protecting HNW individuals and training in various martial arts and combative systems.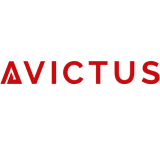 Avictus
Avictus offers a wealth of classes and training opportunities for Essex residents who want to get fit, have fun, and learn vital self-defence skills from some of the UK's most experienced senior instructors. From martial arts courses and situational awareness programmes to women's only self-defence classes, Avictus offers a full suite of protection training solutions, designed and run by highly qualified professionals.
Get industry-related content straight to your inbox