About the CPD course
"Smart buildings" and Smart Homes are becoming increasingly common - fuelled by the desire for energy efficient and technologically advanced spaces. The number of connected devices associated with energy monitoring; building control; security and entertainment continues to rise; yet without adequate governance; there may be an unseen risk to your building. This presentation provides some context to the potential cyber risk which can arise when Smart tech is implemented within the modern building; and what approach can be taken to address these new and emerging threats.
CPD Provider
Backbone Connect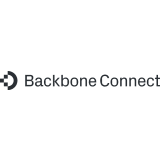 Backbone Connect
We're passionate about people. The people who work, grow and develop in our business. Our people are our brand and our differentiators. Our ambition is to continue to grow through the people, values and culture that makes us a different and better business. Backbone Connect has grown a lot over the last decade. But our roots come from an idea about doing things differently. We were formed to bring an alternative to the traditional IT services industry. Find out how we developed from young upstarts, into experts that bring something different and better to our customers. Our culture is collaborative, supportive and driven by our people. The environment we cultivate is key in allowing our people to improve, develop and focus. Our customers feel the benefit of happy, motivated people that genuinely enjoy helping them. Technology is important, but it's the real, human interactions that matter to our customers. Personalised advice. Face-to-face meetings. Real voices on the end of the phone. People drive us, shape us, empower and inspire us. Our people are at the forefront of everything we do.
More CPD courses by Backbone Connect
Backbone Connect
This is a basic entry level training PPT into what real estate professionals need to look for connec...
Get industry-related content straight to your inbox
Thank you for subscribing