About the CPD course
Sustainable Development training raises awareness about the three pillars of sustainable development and focuses on the UN Sustainable Development Goals. The training presents best practices on the global; corporate and individual levels in sustainable development and impact creation. A company receiving the training learns to set a sustainability strategy and receives a workshop for idea generation.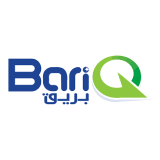 BariQ
BariQ, the first first "bottle-to-bottle" Recycling facility in the MENA region which is backed by world-class technology providers, are processed post-consumer plastic PET bottles, that would otherwise become part of the landfill or burned. The PET bottles then provide top-quality food-grade pellets to major international bottle and food container makers and major recycled-material fiber producers throughout Europe and the United States.
More CPD courses by BariQ
BariQ
Sustainable Packaging training raises awareness about environmental sustainability and clarifies the...
Get industry-related content straight to your inbox