CPD Courses
BatteryMBA- transforming battery enthusiasts to industry leaders
Training Course • Battery Associates
About the CPD course
BatteryMBA equips battery enthusiasts worldwide with pertinent industry knowledge for them to become global battery leaders. Taught by top industry experts, this programme provides a combination of in-depth technical and business knowledge, from lithium-ion battery cell production to clean tech market trend analysis. The course lasts 12 weeks and runs three times a year. It consists of 1 live session and 2 office hours per week (offered in different time zones). Among the live sessions, 10 lectures and 1 panel discussion are provided by industry experts.
CPD Provider
Battery Associates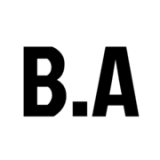 Battery Associates
Battery Associates was created in 2020 to unite battery enthusiasts globally and bring about sustainable energy solutions. B.A leverages the power of individuals to accelerate sustainable battery development and increase access to energy-efficient and sustainable batteries. Today, B.A operates as a global network that unites battery experts (BatteryPRO), as a platform for innovative projects (BatteryLAB), and as a facilitator of training programmes for aspiring battery leaders (BatteryEDU). B.A's educational programmes notably includes BatteryMBA, a 12-week programme training aspiring battery leaders.
More CPD courses by Battery Associates
Battery Associates
Battery 101; powered by Battery Associates; is an entry-level on-demand online course for battery en...
Get industry-related content straight to your inbox
Thank you for subscribing