About the CPD course
To gain alignment and direction with your business peers on the opportunity that technology can bring in the future means a fundamental shift in mindset and approach. Think "Create; Innovate and Communicate" when you have a strategic opportunity: Create: Define a corporate strategy. Innovate: Practice prototyping. Be introduced to minimum viable products and business models. Track lessons learnt. Communicate: Understand the power of capability models and define a roadmap. Practicing the insight in these modules enables you to align with peers on how technology can help the business and plan for the future. Mild credibility and get a seat at the Decision Maker's table.
CPD Provider
Baxter Thompson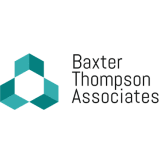 Baxter Thompson
Formed in 2009, Baxter Thompson Associates is a specialist senior advisory service based in the UK with a European client base. Led by Jon Baxter, the company has provided many public workshops, forums, custom corporate interventions and individual mentoring on strategic partnerships.
More CPD courses by Baxter Thompson
Baxter Thompson
Are you consulted as part of the decision-making process on business plans or are you told that you...
Baxter Thompson
You've got a business case to present and you're wondering how best to pitch it. In fact; how do you...
Get industry-related content straight to your inbox
Thank you for subscribing