CPD Courses
Stoma Care and Management Certification
Online Course • Be-a Education Ltd T/A New Skills Academy
About the CPD course
Thousands of people in the UK undergo stoma surgeries and live with stomas. While having a stoma can be stressful during the initial stages; a person can feel more confident once they understand how to change stoma pouches; maintain hygiene; and prevent leakage. The good news is; wearing a stoma need not prevent anyone from enjoying their life to the fullest; including sports; physical activities; travel; and intimacy. This course is written with a view to help raise awareness of what stomas are; why they are created; and the factors involved in the day-to-day management of stomas.
CPD Provider
Be-a Education Ltd T/A New Skills Academy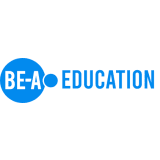 Be-a Education Ltd T/A New Skills Academy
Be-a.co.uk is a "one stop shop" of information for those who are seeking a new career or are just entering the jobs market for the very first time. We have compiled information on over 100 careers to help you choose your next career move.
Get industry-related content straight to your inbox
Thank you for subscribing