CPD Courses
Understanding Dysphagia and Choking Certification
Online Course • Be-a Education Ltd T/A New Skills Academy
About the CPD course
This course focuses on the common problem of swallowing difficulties and choking incidents in the care environment. Dysphagia is a life-threatening disease that can cause severe physical and emotional problems. It looks into the difficulties surrounding treating and caring for people with dysphagia; including the logistics of implementing a proper dysphagia treatment programme and how to create a personalised care plan using the IDDSI protocols. It also discusses the medical emergency of choking and how to treat it.
CPD Provider
Be-a Education Ltd T/A New Skills Academy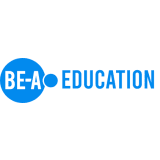 Be-a Education Ltd T/A New Skills Academy
Be-a.co.uk is a "one stop shop" of information for those who are seeking a new career or are just entering the jobs market for the very first time. We have compiled information on over 100 careers to help you choose your next career move.
Get industry-related content straight to your inbox
Thank you for subscribing