CPD Courses
Working with Babies Certification
Online Course • Be-a Education Ltd T/A New Skills Academy
About the CPD course
When it comes to caring for babies and toddlers; there's a lot to learn. This course covers topics such as nutrition; feeding; sleep schedules; crying; and much more. It walks you through the steps involved in preparing feeds; comforting; potty training; handling temper tantrums; and nappy changing; along with the safety precautions to be observed at every step. Covering the important aspects of baby and toddler development – from newborns to 2-year-olds – it is suitable for anyone interested in pursuing a career or working with infants.
CPD Provider
Be-a Education Ltd T/A New Skills Academy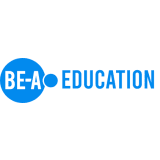 Be-a Education Ltd T/A New Skills Academy
Be-a.co.uk is a "one stop shop" of information for those who are seeking a new career or are just entering the jobs market for the very first time. We have compiled information on over 100 careers to help you choose your next career move.
Get industry-related content straight to your inbox
Thank you for subscribing