About the CPD course
FCoV is a highly contagious (faecal-oral transmission) common virus in domestic cat populations around the world. Infection is often subclinical or characterized by a transient gastrointestinal illness; in kittens and newly infected adult cats. Feline infectious peritonitis (FIP) assumed to be caused by a more virulent mutation of FCoV and is considered to be a highly fatal multisystemic disease.
CPD Provider
Biogal Galed Labs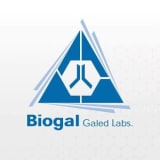 Biogal Galed Labs
Biogal Galed Labs was established in 1986 and has since been at the forefront of veterinary diagnostic breakthroughs. Veterinarians and laboratories utilize our innovative developments and lifesaving diagnostic tools for companion and farm animals. Our mission is to empower veterinarians to improve their pet-patients' health, using innovative diagnostic test kits. We believe that accurate , easy to use and cost effective diagnostic testing should be within every vet's reach.
Get industry-related content straight to your inbox
Thank you for subscribing