About the CPD course
This course looks at best practice examples and considers some of the legal issues raised by challenges to the procurement process. It covers both selection and award stage evaluation and the various challenges posed by these processes; such as the evaluation of Project Specific questions in the Selection Questionnaire. It also considers where additional criteria can safely be included when building evaluation models and look at some of the issues that have occurred in previous legal challenges.
CPD Provider
BiP Solutions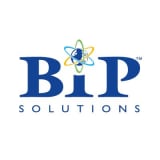 BiP Solutions
We provide the tools that buyers and suppliers need to engage effectively with one another. These include services that provide contract opportunities and other market intelligence electronic systems that support effective tendering consultancy services training and development and events.
Get industry-related content straight to your inbox
Thank you for subscribing