About the CPD course
Breathing Air - The provision of breathable air to be used by a person in the execution of a work related task is controlled by certain legal requirements. Understanding of these legal requirements is essential for the safe use and provision of breathing air and equipment.
CPD Provider
British Compressed Air Society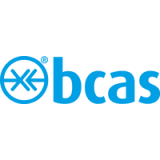 British Compressed Air Society
In a world of constantly changing legislation and standards, BCAS plays a crucial role in driving progress in the compressed air industry. Founded in 1930, the British Compressed Air Society is the only UK technical trade association open to manufacturers, distributors and end users of compressors, vacuum pumps, pneumatic tools and allied products. Our role is to provide unbiased advice on legislation, technical standards, education, compliance, safety and environmental matters that affect suppliers and users of compressed air and vacuum systems.
Get industry-related content straight to your inbox