About the CPD course
This CPD programme is designed to provide professionals across various industries with a comprehensive understanding of non-combustible systems and their critical importance in ensuring safety. We delve into the principles; applications; and best practices associated with non-combustible materials. Participants will gain valuable insights into fire resistance; building codes; and the latest advancements in non-combustible technologies; equipping them with the knowledge and skills needed to make informed decisions; mitigate fire risks; and contribute to safer environments in their respective fields. This programme is essential for architects; engineers; and anyone involved in; constructing; or maintaining structures where fire safety is paramount.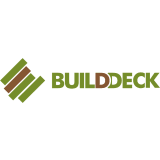 Builddeck
At Builddeck, we specialise in the design, manufacture and wholesale of our revolutionary wood plastic composite products, as well as the newly introduced Non-Combustible Aluminium decking and sub-frame system. Our innovative production process gives value to the waste materials which would otherwise accumulate in landfill sites. It also creates a durable, low maintenance and affordable composite decking, fencing and balustrade that will outlast traditional timber for many years.
Get industry-related content straight to your inbox
Thank you for subscribing