CPD Courses
Aluminium & Bi-metallic terminals (lugs) – Cable preparation & crimping
Training Course • Cembre
About the CPD course
The course aims to explain the correct procedure for the preparation of aluminium conductors; and how to eradicate the negative effects that moisture and aluminium oxide can have on a crimped joint.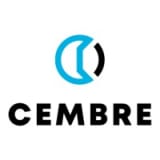 Cembre
Extensive know-how in the field of electrical connectors, strong R&D activity and continuous innovation in manufacturing technologies and product specification, allow Cembre to respond quickly to an increasingly demanding market expectation for high-quality products that are reliable, durable and safe.
More CPD courses by Cembre
Cembre
This course aims to deliver 'best practice' crimping methods in accordance with BS7609; for electric...
Get industry-related content straight to your inbox
Thank you for subscribing