About the CPD course
Christie & Grey aim to provide an insight into the application of vibration isolation products and systems in building acoustics; centring primarily on acoustic floating floor systems and their accompanying products to form a box in box solution. But also mechanical plant; using generator sets as an example; to provide a broader introduction to structure-borne noise isolation.
CPD Provider
Christie & Grey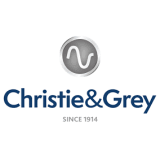 Christie & Grey
Founded in 1914, Christie & Grey have been manufacturing rugged and efficient vibration, noise and shock control solutions for 100 years. The experience and knowledge gained in the field of Vibration and Shock Isolation makes us the perfect partner to offer Technical Support and assistance with product selection for your project. As one of the first companies in the world to specialise in structure borne noise control, Christie & Grey is routinely designing ground breaking installations with world class performance.
Get industry-related content straight to your inbox
Thank you for subscribing