About the CPD course
This online course looks at the main risks associated with using portable abrasive wheels; and how these risks can be minimised and controlled. It also explores the various health and safety laws and regulations that impose a duty on both employees and employers to manage the risks associated with abrasive wheels.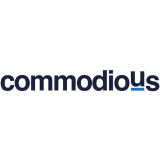 Commodious
Online training internet company offering certificates in Asbestos, Manual Handling, Food Hygiene, CoSHH, Working at Height, Trade and Construction.
Get industry-related content straight to your inbox