CPD Courses
03 - Parliamentary Procedure: The Basics
Online Course • Commonwealth Parliamentary Association Headquarters Secretariat
About the CPD course
This can be one of the more intimidating aspects of parliamentary processes. Therefore; having an online course on parliamentary practice; procedure and privileges can be invaluable. This course offers expert advice and guidance from former and current clerks and parliamentary staff; who explore key concepts within parliamentary procedure; including parliamentary privileges; powers; and immunity. Students will also learn about the separation of powers and the role of the Latimer House Principles; which are essential reading for any new parliamentary officer.
CPD Provider
Commonwealth Parliamentary Association Headquarters Secretariat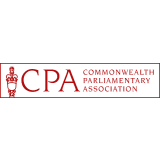 Commonwealth Parliamentary Association Headquarters Secretariat
The Commonwealth Parliamentary Association (CPA) exists to develop, promote and support Parliamentarians and their staff to identify benchmarks of good governance and to implement the enduring values of the Commonwealth. The CPA is an international community of around 180 Commonwealth Parliaments and Legislatures working together to deepen the Commonwealth's commitment to the highest standards of democratic governance.
Get industry-related content straight to your inbox
Thank you for subscribing