CPD Courses
04 - Building Relationships
Online Course • Commonwealth Parliamentary Association Headquarters Secretariat
About the CPD course
This course covers a crucial aspect of any parliamentary staff member's role and that is navigating; managing; and cultivating relationships. Students will learn how to build effective relationships with Members; Presiding Officers as well as Ministers and Government Officials. This course will also provide guidance and tips on working with and engaging young people in the parliamentary process. Upon completing this course; students will have the knowledge and skills to work effectively with a range of internal and external stakeholders; while also exploring the importance of building relationships with colleagues and other parliamentary staff.
CPD Provider
Commonwealth Parliamentary Association Headquarters Secretariat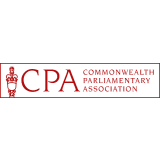 Commonwealth Parliamentary Association Headquarters Secretariat
The Commonwealth Parliamentary Association (CPA) exists to develop, promote and support Parliamentarians and their staff to identify benchmarks of good governance and to implement the enduring values of the Commonwealth. The CPA is an international community of around 180 Commonwealth Parliaments and Legislatures working together to deepen the Commonwealth's commitment to the highest standards of democratic governance.
Get industry-related content straight to your inbox
Thank you for subscribing