CPD Courses
05 - Strategy; Business Planning and Monitoring and Evaluation
Online Course • Commonwealth Parliamentary Association Headquarters Secretariat
About the CPD course
This course offers a better understanding of corporate governance through a contemporary lens that gives a detailed explanation and guidance on the role of monitoring and evaluation; creating business plans and the importance of risk management. This course gives clear and accessible definitions for concepts that play a vital role in the everyday workings of a parliament. By the end of this course students will be familiar and comfortable with these topics and possess the knowledge to put forward business plans and monitoring and evaluation strategies.
CPD Provider
Commonwealth Parliamentary Association Headquarters Secretariat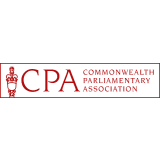 Commonwealth Parliamentary Association Headquarters Secretariat
The Commonwealth Parliamentary Association (CPA) exists to develop, promote and support Parliamentarians and their staff to identify benchmarks of good governance and to implement the enduring values of the Commonwealth. The CPA is an international community of around 180 Commonwealth Parliaments and Legislatures working together to deepen the Commonwealth's commitment to the highest standards of democratic governance.
Get industry-related content straight to your inbox
Thank you for subscribing