CPD Courses
201 - Advanced - Speaker and Presiding Officer Course
Online Course • Commonwealth Parliamentary Association Headquarters Secretariat
About the CPD course
The primary objective of this course is to provide newly appointed Speakers and Presiding Officers of Parliaments with the knowledge and skillset to perform their functions as leaders within parliamentary institutions. The course is intended for new or experienced Speakers and Presiding Officers. It is also beneficial to Deputy Speakers who wish to gain more understanding in their support role; as well as Private Secretaries and support staff within Speaker offices; external parliamentary professional development specialists or political students. The course will examine the procedural; administrative; ceremonial and outreach roles of Speakers and Presiding Officers from within a Commonwealth context.
CPD Provider
Commonwealth Parliamentary Association Headquarters Secretariat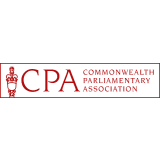 Commonwealth Parliamentary Association Headquarters Secretariat
The Commonwealth Parliamentary Association (CPA) exists to develop, promote and support Parliamentarians and their staff to identify benchmarks of good governance and to implement the enduring values of the Commonwealth. The CPA is an international community of around 180 Commonwealth Parliaments and Legislatures working together to deepen the Commonwealth's commitment to the highest standards of democratic governance.
Get industry-related content straight to your inbox
Thank you for subscribing