CPD Courses
Making Parliaments Accessible to Persons with Disabilities
Online Course • Commonwealth Parliamentary Association Headquarters Secretariat
About the CPD course
This course is designed for elected or appointed parliamentarians and parliamentary staff. Throughout the course you will explore how to make your parliament accessible. It will focus on accessible communication strategies; unmasking misconceptions around disability and the importance of international frameworks. In addition; it will look at Equality and Inclusion Departments as well as the social benefits of increased accessibility. By the end of this Course; you will be able to ensure your Parliament is accessible for persons with disabilities. 
CPD Provider
Commonwealth Parliamentary Association Headquarters Secretariat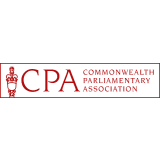 Commonwealth Parliamentary Association Headquarters Secretariat
The Commonwealth Parliamentary Association (CPA) exists to develop, promote and support Parliamentarians and their staff to identify benchmarks of good governance and to implement the enduring values of the Commonwealth. The CPA is an international community of around 180 Commonwealth Parliaments and Legislatures working together to deepen the Commonwealth's commitment to the highest standards of democratic governance.
Get industry-related content straight to your inbox
Thank you for subscribing