About the CPD course
Explore ADHD in this comprehensive course. Understand the essence of ADHD; encompassing its definition and impact. Identify symptoms in both children and adults; delving into behavioral signs. Learn about diagnostic methods applicable to all age groups. Delve into legal aspects surrounding ADHD support; comprehending relevant regulations. Uncover effective strategies to aid individuals with ADHD; fostering their success. Gain insights into treatment options; including medications and alternative approaches. Lastly; grasp statistical insights; linking ADHD to other conditions. This course provides a holistic understanding of ADHD; equipping you with knowledge to comprehend; support; and manage its challenges in various contexts.
CPD Provider
Complete Training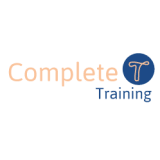 Complete Training
Complete Communication Ltd was formed in 2019 with the aim to provide friendly, cost-effective communication, education and language specialist services for disabled, and deaf people and the services which support them. Since our inception, our service offering has grown to meet the demands of our clients, who range from education settings, public services, theatres, festivals and private organisations to name a few. Complete Training was created in 2022 after it became apparent that the market required a comprehensive, interactive and most importantly accessible course provider, offering courses developed by experts.
Get industry-related content straight to your inbox
Thank you for subscribing