About the CPD course
During this course you will uncover the essence of autism; its diverse spectrum; and historical evolution. Explore diagnostic intricacies and unveiling telltale signs of autism. Discover the interconnections with related conditions; unraveling a complex web. Delve into communication nuances; fostering understanding and interaction. This course offers a holistic grasp of autism's origins; manifestations; and interconnectedness; empowering you to navigate the intricacies of this condition with greater insight and empathy.
CPD Provider
Complete Training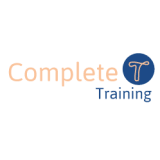 Complete Training
Complete Communication Ltd was formed in 2019 with the aim to provide friendly, cost-effective communication, education and language specialist services for disabled, and deaf people and the services which support them. Since our inception, our service offering has grown to meet the demands of our clients, who range from education settings, public services, theatres, festivals and private organisations to name a few. Complete Training was created in 2022 after it became apparent that the market required a comprehensive, interactive and most importantly accessible course provider, offering courses developed by experts.
Get industry-related content straight to your inbox
Thank you for subscribing